Project: Marble Bathrooms and More! Full Bathroom, Powder Room, Fireplace Mantel Surround, and Wainscot Molding in Melrose, MA (AKA #ProjectMelroseMarbleBathroom)
Our clients came to us with a healthy list of renovations and upgrades they wanted to make to their colonial home in Melrose. After a few years in the home and already having made beautiful improvements to hardwood flooring and fixtures throughout, the second floor bathroom and first floor powder room were high on their list. They also wanted to add architectural interest with a new fireplace design (hearth, mantel, tile surround and glass doors), as well as wainscot molding in the first floor office and dining room.
Working within an overall budget and a do-it-all-at-once timeline, we improved functionality and aesthetics in the bathrooms with updated layouts and design schemes, and laid out mantel and molding details to ensure a smooth construction process. After sorting through the inevitable bumps and hiccups that occur during construction, our clients can now walk through their home admiring all of the beautiful and smart upgrades they have made, not least of which include serene, spa-like bathrooms.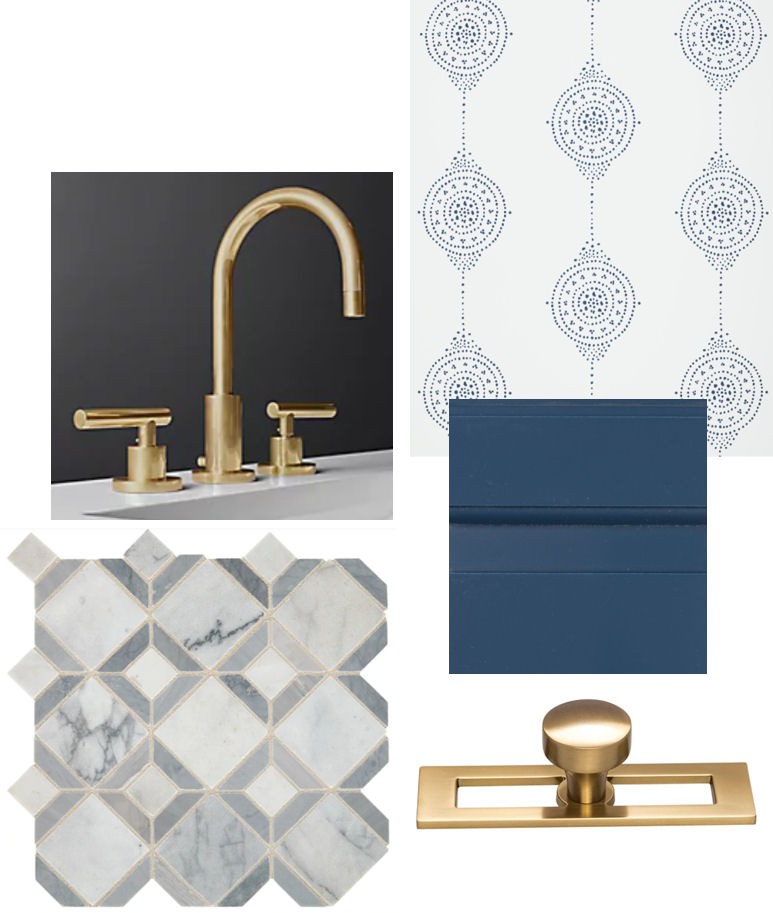 Take a walk-through tour of this full project to see more details on these beautiful bathrooms, the new fireplace, and wainscot molding!
See the before photos in our Before and After Gallery, and check out our full project galleries for this home on our profile at Houzz.