Planning Your Bathroom Design
At McGuire + Co. Kitchen & Bath, we offer a comprehensive design experience to create your dream bathroom. With so many styles and materials to choose from, our goal is to create a functional and beautiful bathroom design that supports your needs, reflects your taste, and fits within your budget.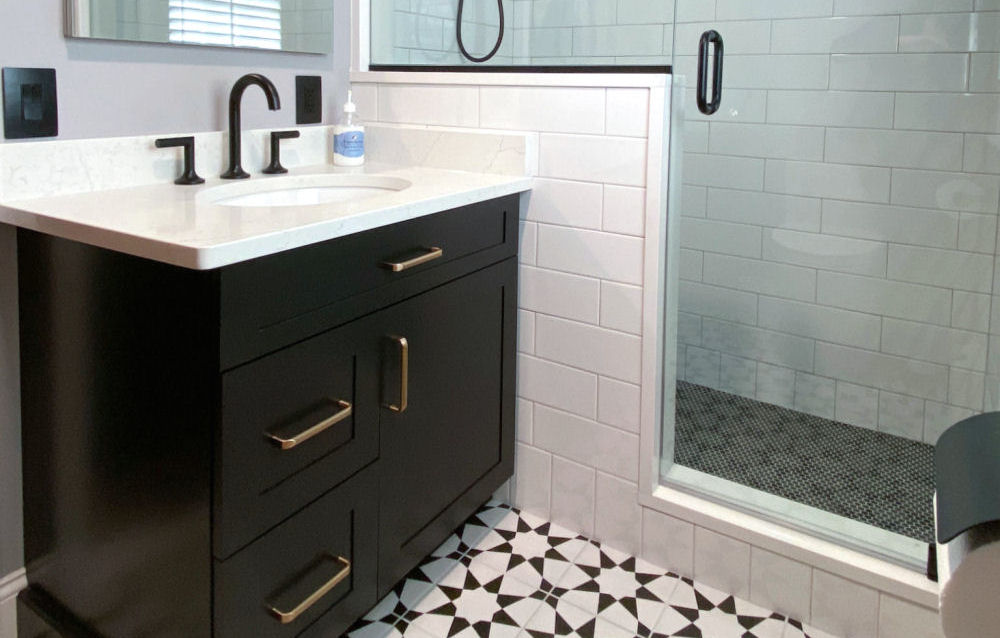 Complimentary Consultation
Starting with a complimentary virtual consultation, we will discuss your needs and wish list for your bathroom, whether remodeling an existing layout or designing fresh for new construction. We also discuss your materials budget as part of the overall project, including vanities and cabinets, countertops, tile and plumbing fixtures.
Our Bathroom Design Process
Working with McGuire + Co. Kitchen & Bath to design your bathroom, we conduct a preliminary design study by first taking comprehensive measurements of your space. In an initial design meeting, we will present you with layout options that are not only beautiful but meet your needs for functionality and storage. With a wide variety of styles and finishes to choose from, our designers guide you through selecting cabinets, fixtures, and materials that fit your budget and achieve a harmonious design.
Working With Our Team
After the layout and details for your bathroom design are confirmed, our team finalizes the plans and drawings for construction, and coordinates the ordering, tracking and delivery of all materials to the job site. Whether our team is managing the construction, or we are working alongside your contractor, McGuire + Co. Kitchen & Bath is committed to supporting a smooth construction process.