Project: Full bathroom remodel in Melrose, MA (AKA #ProjectElegantEscapeBath)
As recent empty-nesters, the homeowners in #ProjectElegantEscapeBath came to us with a desire to fully renovate the upstairs bathroom in their Melrose home. They already had a layout in mind, which included flipping the locations of their current built-in tub and small enclosed shower, in order to create a larger, more comfortable walk-in shower.
Another item on their wish-list was a freestanding petite soaking tub, and in order to create enough space for one, we bumped the bathroom wall out into the upstairs landing. The larger footprint of the bathroom allows for a spacious yet precise layout, with just enough room for every small luxury that defines a relaxing, elegant, spa-like bathroom. We had a lot of fun bringing this lovely space to life!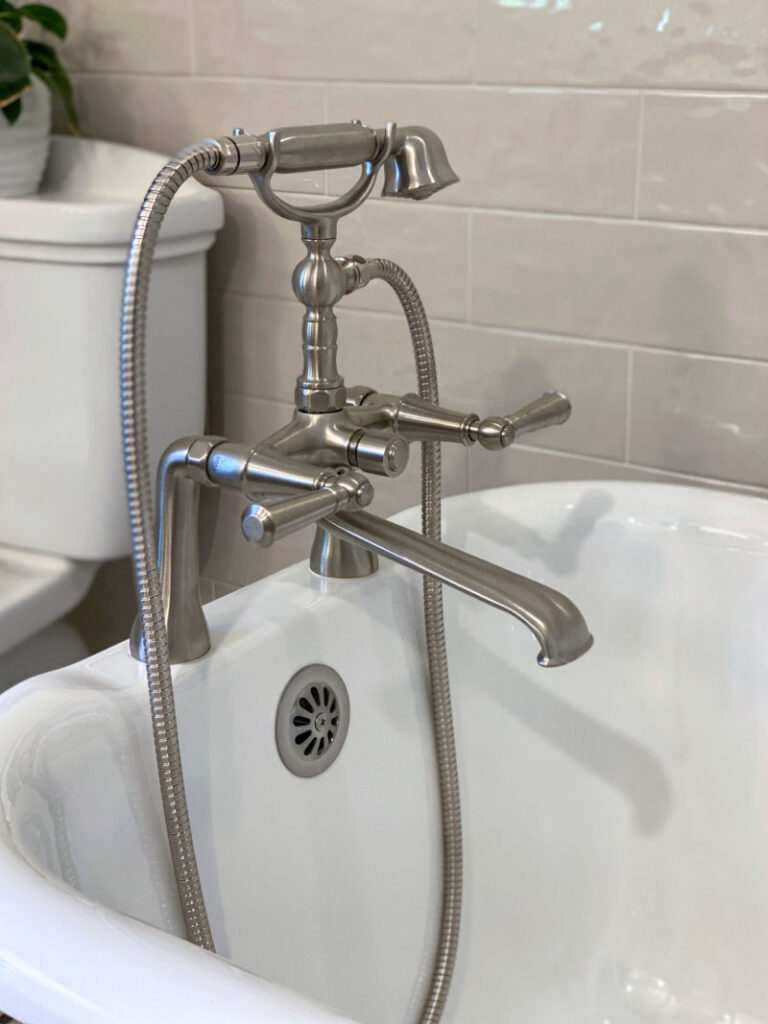 Take a walk-through tour of Project Elegant Escape Bath with our designer Jenni Jacobs!
If you would like to see what this space looked like before the remodel, please check out our Before and After Gallery, and check out our full photo gallery for this project on our profile at Houzz.