Kitchen Collaboration with Fresh Start Contracting (#ProjectOliveAndWalnut)
Not long after moving into their side-entrance Colonial in Melrose, our clients embarked on a much-needed renovation to modernize the home's original kitchen. After selecting Fresh Start Contracting to construct the project, they came to us for design and cabinetry help, with a general layout and strong design aesthetic already in mind.
The couple worked with our designer, Jenni Jacobs, to finesse the cabinetry configuration, accessories, finishes, and other materials to complete their vision for a modern kitchen with a storied, inviting feel. After the design phase, we facilitated a smooth hand-off to Fresh Start Contracting to execute the remodel, and provided design consultation throughout the construction and installation phase. Hats off to Fresh Start Contracting for a great collaboration and beautiful result!
Read on for all the warm, layered details of this cozy and inviting kitchen!
Photos 1-10: Regina Mallory Photography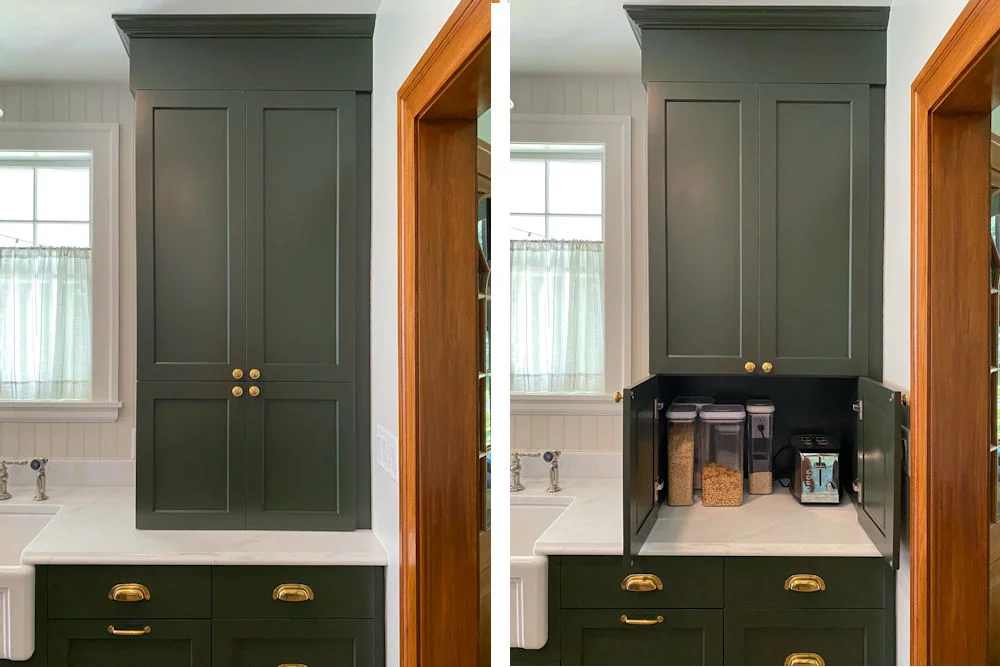 Take a walk-through tour of #ProjectOliveAndWalnut with our designer Jenni Jacobs!
See how this space was transformed in our Before and After Gallery!