Project: Kitchen Remodel in Windham, NH. (AKA #ProjectQuintessentialQuartzite)
Project Quintessential Quartzite is one of our design and build kitchen remodel projects in Windham NH. We enhanced the existing floor plan, relocated a couple appliances, implemented storage solutions for both function and efficiency, and updated the overall aesthetic of the space for our clients, a family of three. The key design decision was to relocate the cooking appliance from the island to one of the perimeter walls. This design decision shaped an organized work flow between the sink and rangetop, while creating an island that became a central prep space with a continuous horizontal surface. These design intentions exude efficacy, especially for our clients' son, who is an avid cook in the home. Happy cooking!
Photos 1-6: Regina Mallory Photography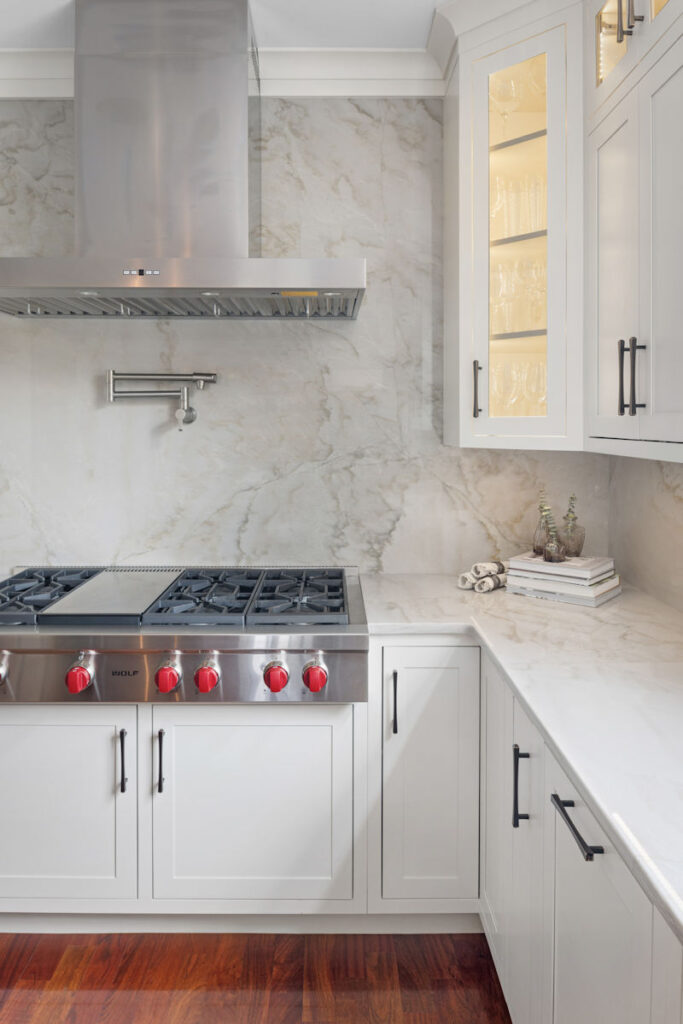 Enjoy a walk-through with our designer, Amanda Colosi Johnson, and see how the beautiful details came together!
See how this space was transformed in our Before and After Gallery!