Project: Primary Bathroom Remodel and Kids' Bathroom Addition (AKA #ProjectFullThrottle)
We put the pedal to the metal in #ProjectFullThrottle to help our clients get up and running with two new bathrooms as quickly as possible. With a second baby on the way, this growing family wanted to add a second full bathroom somewhere on their second floor, and completely remodel the existing bathroom, so they came to us for design-build help. We discussed options to phase the project, tackling one bathroom at a time, but ultimately decided to rip the band-aid off and forge ahead full-throttle, working on both bathrooms simultaneously.
The existing bathroom was previously accessible through the upstairs hallway and the primary bedroom. By closing off the doorway from the hallway, the space became a secluded en suite for the parents – but not without a gut remodel first!
Then, to carve out space to add a new bathroom to the second floor, a bathroom for the kids, the logical location was the large landing at the top of the stairs. We demolished a hallway closet and bumped into an adjacent bedroom to frame the new tub/shower alcove, still leaving the bedroom a nice size for the family's soon-to-arrive daughter. The efficient layout allows for a vanity and toilet to one side, and a tub/shower combination on the other.
Best of all, our clients were very entrusting of the process and ready to have some fun with the design details in both bathrooms. The results are a luxurious, private retreat for the parents, and a sweet space layered with personality for their two girls. We had so much fun designing and building this project and are grateful to our clients for their patience and easy-going attitudes through it all, especially allowing us to be a part of their growing family's story.
Photos: Regina Mallory Photography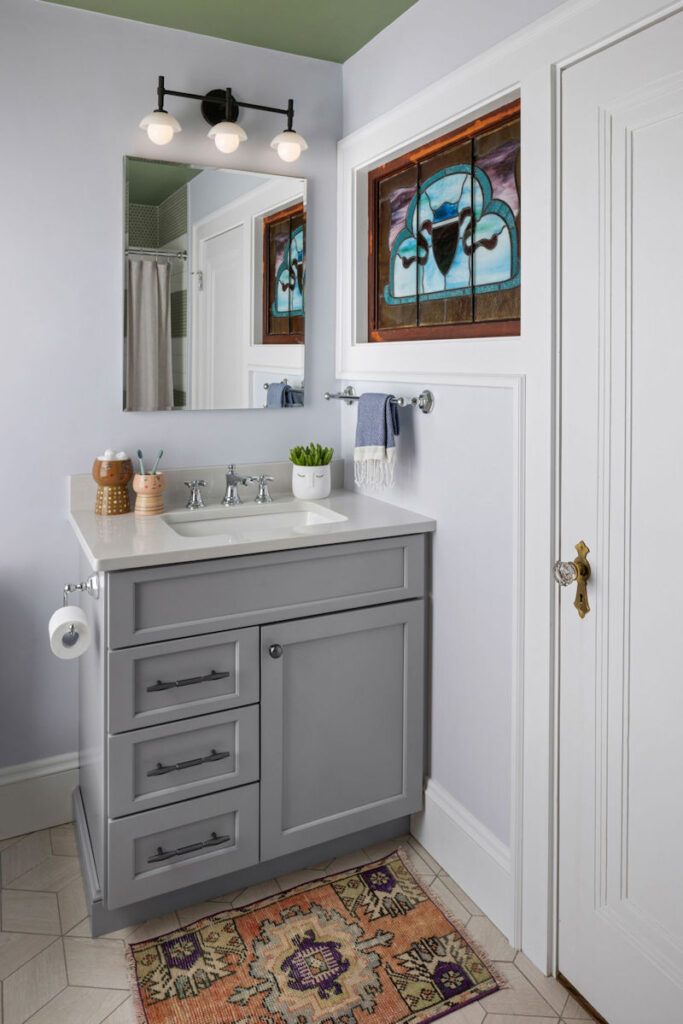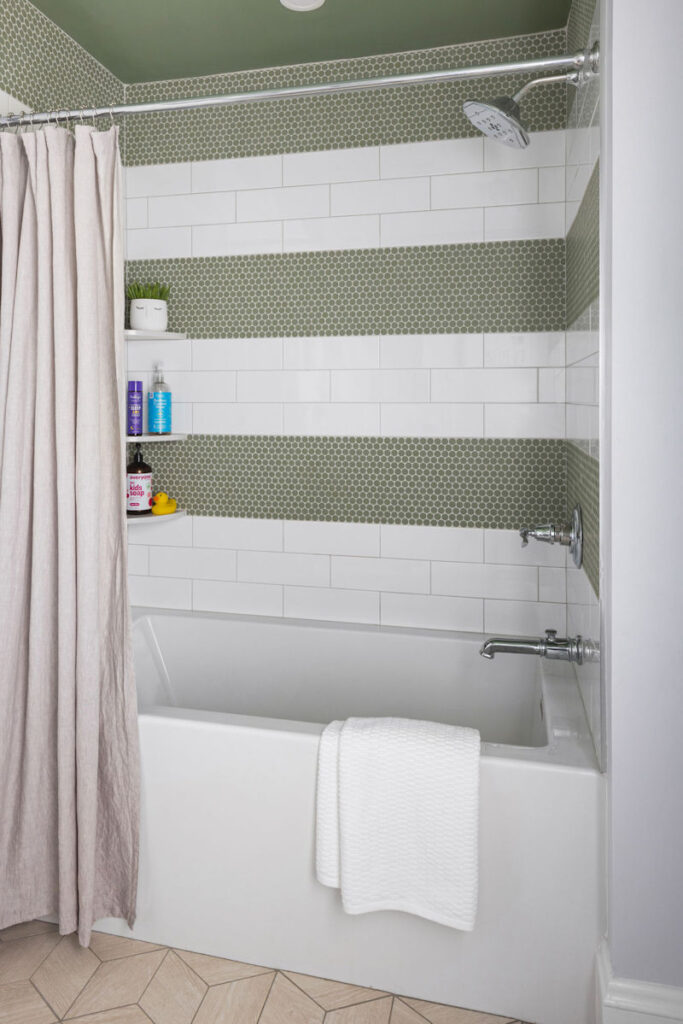 Take a walk-through tour of #ProjectFullThrottle with our designer Jenni Jacobs!
Check out our Before and After Gallery to see what this space looked like before the remodel, and see our full photo gallery on our profile at Houzz.